September 21, 2023
&nbsp
The Advisory Board of the HIBLend project plays a vital role in ensuring the project's excellence and impact. Comprising renowned experts in the field of blended student mobility and related areas, the Advisory Board contributes to maintaining the project's quality and visibility. Their expertise guides the project towards successful processes, impactful outcomes, and a stronger presence in the European Higher Education Area.
The HIBLend Advisory Board includes 7 members:
Rita Dias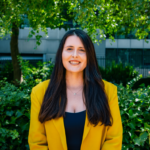 Rita Dias has a bachelor's in Political Science and International Relations and a Master's in Public Policy. Rita did her Erasmus in Leuven, Belgium, and worked at the United States Embassy in Lisbon in 2018 and in the Political Observatory in the Association for Political Studies and Scientific Research in 2020. She joined the Erasmus Student Network (ESN) in 2018 when she moved to Lisbon to start her Master's. She held several positions in the network, such as President of Portugal and Liaison Officer for Inclusive Mobility. As current president of the ESN, she is responsible for the general coordination of the organisation, external relations, policy, and advocacy. Her main priorities include increasing participation in learning mobility and fostering civic engagement and participation of young people through Erasmus.
Božidar Grigić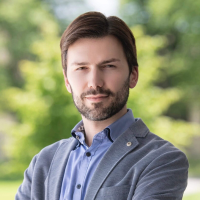 Božidar Grigić has been working in the field of Higher Education since 2011, initially at the institutional level as a researcher at a university, and since 2014 as the coordinator of various international financial mechanisms at the national level for CMEPIUS, the Slovenian Erasmus+ national agency. In the last two years, he has strategically led and coordinated all activities in the area of higher education as the head of the unit. He is also an active member of the international Erasmus+ working group, collaborating closely with the European Commission and other national agencies. Over the years, he has facilitated numerous workshops and regularly delivered presentations on various topics in the field of higher education at both national and international events.
Eva Haug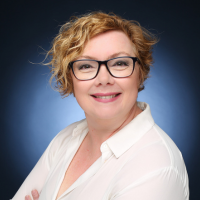 Eva Haug is Educational Advisor for Curriculum Internationalisation and COIL/VE and senior lecturer Intercultural Competence at the Amsterdam University of Applied Sciences (AUAS). She's a Steering Group member of the EAIE Internationalisation at Home expert community. She's also a research fellow at the University of the Free State and works as an affiliated trainer for Florida International University. Eva has built a sustainable COIL practice at the AUAS, offering thousands of students the opportunity to experience international and intercultural teamwork. She has presented about COIL at many conferences and is regularly invited by universities to provide professional development for IoC and COIL.
Maria Kelo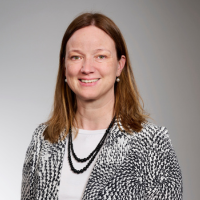 Maria Kelo is Director of Institutional Development at the European University Association (EUA). The unit's work focuses on issues related to higher education learning and teaching (including micro-credentials), recognition, quality assurance, and rankings. She is also a member of the Swiss Accreditation Council and a member of the Executive Board of EQAR. Before joining EUA in January 2022, Maria was for over a decade the Director of ENQA, the European Association for Quality Assurance in Higher as well as member of the EQAR Executive Board in 2013-2020. She took part in European policy making processes within the Bologna Process and through cooperation with the European Commission. Prior to joining ENQA, Maria worked for nine years in the field of international higher education in different European organisations and as a private consultant and has gained significant experiences on issues such as quality assurance, international higher education, and higher education reform. Maria is a graduate of University College London and the London School of Economics.
Robert O'Dowd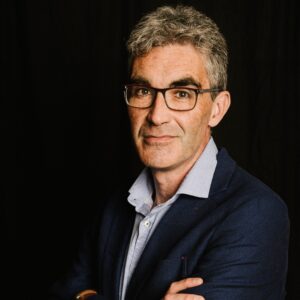 Robert O'Dowd is Full Professor for English Studies at the University of Léon, Spain. He has taught at universities in Ireland, Germany and Spain. He has published extensively on the application of Virtual Exchange and Blended Mobility in higher education and has been invited to be plenary speaker at international conferences in the US, Asia and across Europe. He is currently coordinating the Erasmus+ European Policy Experiment 'Virtual Innovation and Support Networks for Teachers' (VALIANT) and collaborates with organisations on the promotion and integration of Virtual Exchange in higher education across Europe. His most recent book is Internationalising Higher Education and the Role of Virtual Exchange (2023, Routledge).
Dr Dominic Orr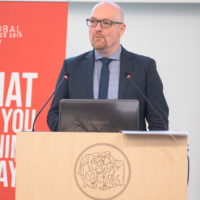 Dr Dominic Or is Associate Professor of Educational Management at the University of Nova Gorica, Slovenia, and Head of Product and Technology for the German Development Cooperation's global digital learning platform atingi.org with over 700 thousand learners. Through his work, he tracks and shapes educational reforms. In 2020, a publication he co-authored on the future of higher education in 2030 was published by Springer. He led the Europe-wide EUROSTUDENT study for 10 years until 2015, and has also worked on education issues for the OECD, UNESCO and the World Bank.
Rúna Vigdís Guðmarsdóttir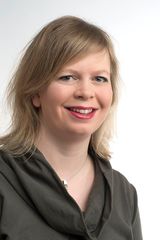 Rúna Vigdís Guðmarsdóttir has worked on internationalisation in education since 2007, when she joined the Icelandic National Agency for the Lifelong Learning Programme. She was seconded to the Erasmus+ Higher Education team at DG Education and Culture from 2013 to 2017, working first and foremost on programme management and impact assessment. She was responsible for outgoing student mobility from the University of Iceland until 2018, when she took over her role as the team leader for higher education at Rannís – The Icelandic Centre for Research, which serves as the Erasmus+ National Agency in Iceland. As of 1 January 2021, Rúna is the Director of the National Agency. She holds an undergraduate degree from the Iceland University of Education and two master degrees: in Intercultural Education from Freie Universität Berlin and Applied Linguistics from the University of Sussex. Green and inclusive internationalisation is her favourite topic at work.

Cover photo by S O C I A L . C U T on Unsplash